CONGRAtulations! This will be one of the most memorable adventures of your lives.
Just ahead you'll learn more about Simple Love Films, my approach to wedding filmmaking, and how I serve you on your wedding day. Once you reach the end, if you have any unanswered questions, please don't hesitate to ask. Let's get to it!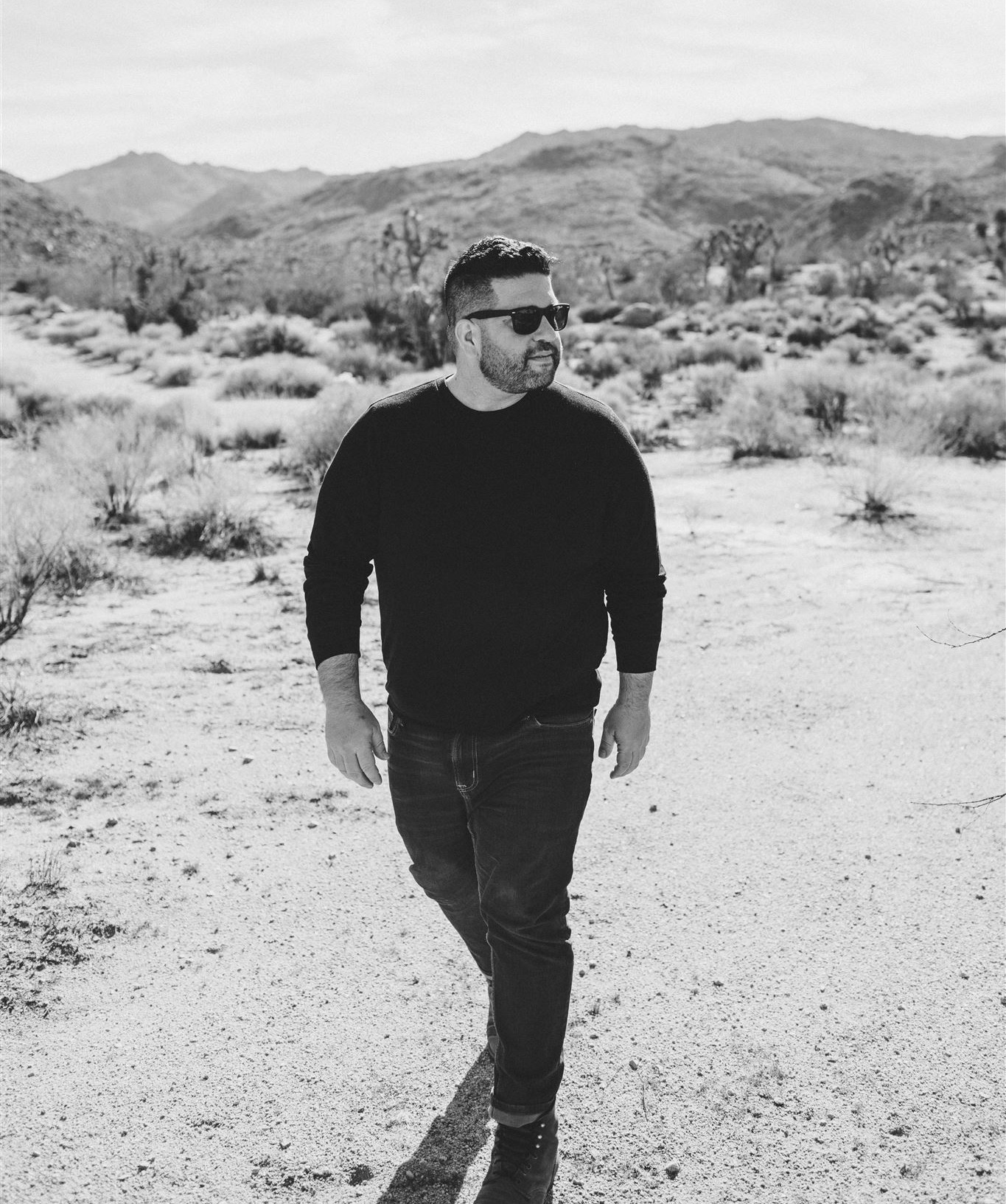 MEET DOM, THE MAN BEHIND S.L.F.
I was born in Toronto, Canada, to Southern Italian immigrants, and luckily my parents encouraged me to learn and speak my native language. I speak Italian, Spanish and enough French to get me by. Ciao, Ca va bien? Muy lindo!
I moved to the great state of New Jersey when I was 12, and with the exception of my college years in Vermont, I've lived in NJ ever since. Last year my lovely fiancée Cassie and I moved to Asbury Park where we live two blocks from the beach with our black cats Tubby and Taco (aka TNT).
Besides being a filmmaker, I'm a songwriter and front-man to Like Herding Cats, my alternative indie rock band based in Brooklyn. I play seven different instruments, with the weirdest and most epic being Italian bagpipes (yep, that's a thing!).
When I have downtime, I travel as often as I can. The Catskills, Arizona, Joshua Tree, Southern Italy, Denver and Miami are some of my favorite spots and I'm dying to make it out to the Pacific Northwest.
You're likely to spot me over on Cassie's Instagram stories making pizza, playing my bagpipes or dancing and vacuuming in our apartment (if you don't have a Dyson you're not living).
YOUR WEDDING FILM
This will be a capsule, a time stamp that you'll forever be able to reflect on for years to come. Life is filled with challenges and it's sometimes easy to forget how you got here in the first place. Your wedding film is a solid testament to the promises you've made to one another, and will help take you back to reflect and reconnect.
MY APPROACH
I love capturing the mood and emotions that fuel relationships so intimately built over time. I craft unique films illustrating simple, but profound moments thatsometimes are taken for granted. It's the simple things in life like rainy days together in bed, strolls on the beach or hanging out by a campfire that we cherish and hold close to our hearts.
YOUR STORY
There's two sides to every love story and I'd love to hear about you both and the sparks that ignite and drive your love. I look forward to hearing about the silly things, the experiences, and the special moments that have shapedyour relationship.
EXPERIENCE
Warm, comforting, at ease, relaxed - these are a few words couples have used to describe how they felt interacting with me on their wedding day. I love getting to know my couples and have gained so many new friends in the time I've been documenting love stories. Tell me about yourself. Let's meet up for a coffee or a cocktail.
SEA / $8695
12 hours of coverage

2 Filmmakers

5-7 minute highlight film

Doc Edit

Adventure session

Instagram Teaser
SALT / $5795
10 hours of coverage

2 Filmmakers

4-5 minute highlight film

Doc Edit
SAND / $4395
9 hours of coverage

2 Filmmakers

3-4 minute highlight film
Travel not included. Estimated travel and accommodations: $1000
A LA CARTE
Ceremony Edit / $500
This is a chronological film of your entire ceremony which features professionally recorded and synced audio from your officiant and/or your vows.
Toasts Edit / $500
This is a chronological film of your toasts/speeches which features professionally recorded audio synced from whomever will be toasting you.
Doc Edit / $1000
A 'doc' edit is a chronological film of your entire wedding day. Think of this more as a home video style film capturing intimate moments and behind the scenes including both full ceremony and toast edits. This film is usually 45-60 minutes long and includes the best clips of every part of your wedding, not just the highlights.
Rehearsal Dinner Edit / $750
We will come and capture your rehearsal dinner or welcoming party the day before your wedding. Edited similarly to a Doc Edit.
Adventure Session / $1000
A session capturing the two of you in your everyday life. We will spend an extra day with you either before or after your wedding day. Whether it be a walk on the beach, being silly at home or exploring the old town, we will capture these intimate moments and incorporate them into your highlight film adding a beautiful and cinematic element. Truly one of the best keepsakes for the years to come. (up to 4-6hours of coverage).
Save The Date Film / $1000
A different and exciting way for your friends and family to save the date. We will work with you on creating a custom and detailed film captured in the privacy of your home or somewhere meaningful to you. Available locally or I can come to you - domestic or international. Pending on location, additional travel charges may apply for locations outside of New Jersey.
Instagram Teaser Package / $700
A 60 second teaser film of your wedding day formatted especially for facebook and Instagram. Also included in the package are 3 additional 15 -30 second teaser films of His/Hers/theirs.
Raw Footage / $700
A wonderful keepsake or for your creative self. All raw footage will be organized and categorized by folders and delivered on a hard drive.
Additional Hour of Coverage / $600